Great! The idea has legs!



<! -- end rating-indicator-->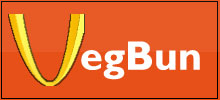 Introduction to This Week's New Startup Idea
Imagine re-inventing the fast-food industry with a healthy theme?
The fast-food industry generates $142 billion in sales each year (2006), and is represented by McDonald's, Burger King, Pizza Hut, Taco Bell, Subway, and so on. With a social trend in emphasizing healthier diets, many fast food chains have increased their menu options to include healthy choices such as salads and fruits.
How about creating a new fast-food brand that focuses 100% on providing customers with burgers that are both healthy and tasty?

Is There Market Demand for Healthy Burgers?
The US operations of McDonald's still do not offer veggie burgers. If you visit their website, they give the excuse that they don't offer veggie burgers because they haven't found one that makes "good business sense from a customer interest and sales perspective.
Their statement suggests that healthy burgers has not yet reached national level demand. However, for the entrepreneur, this means there may lay a great opportunity to build an operation that targets geographic regions that do demand for healthy food, e.g. the West Coast.
Interestingly, in the West Coast, you can find a unique array of franchises popping up that you cannot easily find in other parts of the United States. Jamba Juice, a fresh fruit smoothie chain, for example, started in the West Coast. In-N-Out Burger, which operates only in California, Nevada and Arizona, takes pride in its hand-diced fresh fries and freshly sliced tomatoes. There's even a chain called Quickly, which offers milk tea with tapioca pearls and grass jelly inside.
I have not yet encountered a fast food chain that offers healthy burgers. This may be a great white space opportunity for a startup.

Healthy Burger Menu
Popularity of vegetable patties is still limited, perhaps due to their lack of proteins and varieties. Here, I would like to propose a usage of soy-based "fake" meats.
Soy-based "fake" meats have been around for centuries and are considered a staple food among Buddhists and are easily found in many Asian cultures. Created from soy, these "meats" taste very similar to real meat such as chicken, beef, fish, pork, duck, and the like, and are shaped and textured to even look like meat.
In Japan, "fake meats" outsell "real meat" among fast-food "burger" chains. Moss Burger, with its grilled rice balls and patties of ground roots and vegetables has a larger market share McDonalds has.
In the West, we can learn from these precedents from the East, as they are already proven feasible to operate. We can offer tasty soy "beef" burgers. How about also offering healthier choices of toppings? We could include not only fresh lettuce and slices of tomato, but also grilled eggplant and grilled peppers.

Packaging to Market
Fast food is a destination where a family can casually stop by and grab food quickly. So it's important that we keep the familiar look and feel of current fast-food chains.
We should still adapt the typical mainstream American fast food marketing tactics. The interior décor of each franchise could still look like a typical fast-food restaurant. Even the attire of employees could look the same.
We would probably want to underplay the historical origin of these soy fake meats, and instead position it as a new invention to offer a healthier protein burger choice that tastes great. Keeping the historical origins out of communications helps alleviate cultural barriers that could end up pigeon-holing the franchise to specific demographics, i.e. Asians only.
I'd recommend naming this chain something like VegBun. It is a veggie place, but not one where you feel hungry afterwards. VegBun is essentially is a burger chain, and offers a juicy, filling, and delicious burger.

How to Startup
Starting a veggie burger chain would similar to setting other food-based franchising services. Here are the typical steps:
Step 1 - Try out the idea on a small scale – Launch your burger chain within a localized area (say, the West Coast) before venturing further. Since it is a retail business, remember the golden rule: location, location, location.. Choose wisely. Otherwise, if your concept does not fly, you won't know whether or not to blame your concept delivery or the location.
Step 2 - Develop your business formula details - Once you learn from the experience operating your first store, you will need to develop the details of your business formula. You should do it rigorously, noting branding guidelines, supply details, menu specifications, cooking guidelines, pricing, labeling, marketing plans, training manuals, site guidelines, etc.
Step 3 – Franchising roll out – You will need to raise a capital from investors to roll out your idea, unless your first store is so successful that it can fund expansion.
The previously mentioned In-N-Out Burger started its operation in 1948 with one store. When the founder passed the chain onto his sons in 1976, it had grown to18 stores. Today, with over 200 stores, the chain generates annual revenues of over $360 million.
To capture the market nationally, you will need to grow extremely fast in order to keep build your competitive advantage. Thus, leveraging external capital is likely needed.

Who Should Pursue This Startup Idea
A person who has been in the franchising business or restaurant business would be the perfect fit. If you have no previous experience, you may try out running a fast food franchise of an established brand to learn the ropes, and then find a partner who has real experience in the industry.