Plain 'ol egg -- average opportunity


<! -- end rating-indicator-->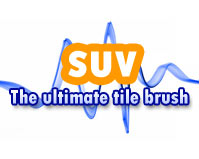 Startup Concept Summary
Startup with a new and advanced brush for scrubbing shower tiles that combines sonic wave and UV (ultra violet) light technololgies. The sonic wave technology creates micro-vibration to enhance your scrubbing power, while the UV light shines from the brush to kill the bacteria.

Background of This Startup Idea
These days, there seems a trend in cleaning with sonic technologies and sterilizing with UV light. One can find many products using these technologies: Sonicare toothbrush, Clarisonic skin care, ultrasonic jewelry cleaner, UV toothbrush sterilizer, Halo UV vacuum cleaner, Clean Air UV shoe odor eliminator, etc.
But if you name the place or thing most difficult to clean, wouldn't you agree your bathroom tile would rank on top? No matter how often you scrub your shower tiles, mold just comes back. I am actually surprised no one has come up with a shower cleaning tool that uses UV technologies, let alone one that combines UV and sonic technologies. Sonic vibration would break down the built-up within the cracks, while the UV light would kill the bacteria.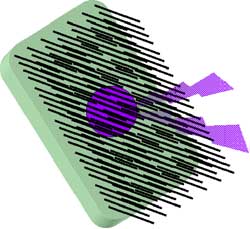 Strategy and Tips for This Startup Idea
1) Clear the IP questions
The good news is that the benefits of sonic cleaning and UV light sterilization are known sciences open to everyone. Thus, no one owns a patent on the science itself.
Having said that, the bad news is plenty patents exist around the mechanical approach to leveraging such science for the product concept. I did the IP search on sonic and UV light technologies, and found a significant list of prior arts, 10,000 of them, in fact. Everyone is trying to get patents on different approaches and benefit claims. For example, P&G has a patent around increased cleaning efficacy based on the interaction between cleaning additives and sonic vibration.
The above means you must take great care in your product design approach and marketing claim, so as not to infringe upon anyone else's patent. If you get serious in pursuing this startup idea, I'd recommend you do a major IP research with an IP attorney.
If you successfully develop a unique approach and claim, make sure to patent it. If you cannot get a patent, you run the risk that P&G, Sonicare, or other patent owner may come to takeover the concept. Since the fundamental scientific concept itself is not patentable, you patent needs to focus on the mechanics and benefit claim, i.e. a smart electric component solution that fits both sonic and UV components into one portable design.
Obviously, I am not an expert. This is why I decided not to pursue this idea, but rather blog about it.

2) Pushing the Product
The key challenge lies in designing the mechanical system you seek to develop. Do you want the product design to look like an electronic sonic toothbrush? Probably not. You are trying to scrub a big surface, so you'd probably want a larger brush. But, how would you get into the cracks between the tiles? Also, how would the UV light shoot out onto the tile?
Once you've designed your overall concept scheme, you'll need to find a supplier capable and willing to create a prototype with you. With the prototype in hand, you'll next need to see if any channel customers show interest. Finally but before you commit to manufacture your inventory, you'll definitely want to secure a customer order first.
3) Marketing strategy
Attractive starting channels for selling this kind of concept are the QVC cable television channel, Sharper Image retails stores, and the SkyMall magazine. You should also target all online stores as well as any blog sites and discussion forums that talk about home cleaning tips. Consider sending prototypes to key editors and reviewers.
In addition to your IP creation, you need to develop an entry barrier against P&G and other potential competitors through your marketing strategy. Branding will be key in creating a distinctive image and advantage. Your brand should integrate seemlessly with the product design, packaging, and promotion materials. Sometimes a brand, even without any patentable IP, can still give a strong enough impression to consumers that P&G may want to acquire you, instead re-inventing it themselves.
Alternatively, consider an alliance with a consumer package goods player who has less strength in electronics, i.e. Clorox, Colgate, and Unilever, to name a few.

Financial Rewards of This Startup Idea
Your product costs will be high, but if you can keep under control, you may have a viable business. Today, low cost sonic toothbrushes are priced around $30, and UV toothbrush sterilizers sell for about $30. Your challenge lies in developing a product that can sell for less than $50. If you could sell 20,000 units, you may have a decent business already.

Who Should Pursue This Startup Idea?
Definitely, you need to be someone with industrial design and electronics engineering backgrounds. If you decide to build and market this product, let me know! I can't wait to have clean shower tiles again.