Plain 'ol egg -- average opportunity


<! -- end rating-indicator-->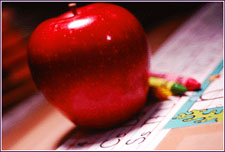 Startup Concept Summary
Obesity among children is a huge issue in the US. What is its cause? The answer is simple. They are not eating right at home and at school.
This week's new startup idea focuses on elementary school lunch nutrition management and education services. With a scientifically constructed approach, this startup will help reduce chronic health issues among children, by assessing the situation before and after the school switches their approach to their lunch menu.
The new service consists of the following:

Deployment of a la carte catering services consisting of healthy choices based on a menu algorithm your startup develops
Tracking what a la carte menu items each kid chooses
Creating educational materials for parents and kids based on what kids are choosing, and making such information available online or via mail.
Assessing the changes in nutritional intake by kids population over time
Assessing the health improvements of kids population at each school
This is a complicated start-up idea because it requires solid knowledge of nutrition, food management, and involvement with local leaders and government. Please provide your ideas, as well, to help solve this growing health issue.
Background of This Startup Idea
Obesity is a growing issue in the US, where statistics are off the chart compared to those of other nations. Type II diabetes, a disease historically affecting adults, has forged into the world of children as well, along with other physical and psychological issues.
If "you are what you eat", let's look at what one school district in my neighborhood is serving our children.



I would immediately point out the variety as well types of ingredients used in the menu above (and typical of other school menus across the US) are not even up to par with the US Department of Health's Dietary Guidelines for Americans. The menu above is heavily skewed toward proteins composed of meat and cheese, and significantly lacking in vegetables and fruits.
In most school districts, parents pay about $1.50 to $3.00 per lunch per kid. In certain areas in the US, household incomes can barely support this cost. Government reimbursement for school lunches is also limited as well. Hence, the budget is partly to blame for the situation.
However, I checked online the whole sale grocery price point for all the ingredients from meat, vegetables and grains for the same pounds. Most vegetables, grains and some fruits are cheaper than processed meat products used in those lunch menus.
Anne Laufe wrote a great article on a website Culinate, "School-lunch reformers tackle cafeterias nationwide". In her article, she writes about the Gardens of Wonders in Portland, Oregon, part of the Abernethy Elementary School Scratch Kitchen pilot project. In this program, kids plant, tend, harvest, and eat fruit and vegetables year-round. According to Laufe, the project initially increased the cost per lunch due to the initial increase in time to prepare the lunches but not due to the increase in cost of ingredients. More importantly, Laufe notes that after the initial learning curve, costs came down to a manageable level.
All in all, the issue is not all about budget, but the lack of attention by school districts to improve the low quality source of their kids' food. Furthermore, many parents and children are still not aware of potential health issues due to poor school lunches. If everyone learns that "an apple a day keeps the doctor away", then even a small increase in cost per lunch is well worth the saving need to visit to the doctor's office now or later in life.

New Approach to Addressing Issues
The new approach has to meet the following criteria to be successful:

It has to deliver meaningful benefits in a visible manner to convince the school districts to switch to your services.
It has to provide education to parents and children in order for them to appreciate the new approach. If parents of kids see the benefits, you can bet the schools will listen.
Hence, my proposed approach is to track what children eat, provide education based on what they eat, and demonstrate the beneficial impact on children's health over the long term.
By providing such proof, you can create a top down political need to deploy your new approach, instead of only grass root activities.
Development of menu management, tracking and education engines
The critical component to your business model is to create a way to offer healthy menu items that fit school budget, and that account for the longer cooking time needed. You would need to find a local caterer interested in being your partner to develop and experiment with a menu algorithm.
The second component is the development of your tracking system. You can probably leverage a commercially available card-based cafeteria register system and then tweak it to keep track of what children are eating. Many cafeterias now use card systems.
Finally, you'll need a back-end database system to analyze the data on what kids eat. With the database you can then create an interface to provide the right online education services to parents and children. Also, you can integrate or share data with programs that many diet management vendors already have.

Collaboration with local food services, selected schools and their PTAs and local district politicians
Like the Oregon's Garden's of Wonders, you will need to start by creating a critical mass of school participating within a selected local market. To convince bureaucrats of local school district, you need to work with local politicians, PTAs, and principals of these schools.
The ultimate goal is to reduce children obesity and diabetes, and to foster overall good health. You need to design a pilot to demonstrate such an outcome, before and after your initiatives. Such a pilot would take a few years. So it is very important that you find local politicians, PTAs, and food services that are willing to commit to fund such a pilot for the long term.
Once you've proved your system works within one local market, you can roll out your system across multiple regions. Your ultimate objective is to provide proof that your system works, then get approved as a national solution of school lunch management.

Potential Financial Rewards of This Startup Idea
According to the government National School Lunch Program data, about 30 million kids (incl. junior high) are served total 5 billion lunches by district food services a year. If each lunch costs $3, that is the potential market size of $15 Billion. Even if you start small, this is a big ocean for many fish.

Who Should Pursue This Startup Idea?
First, you should be food engineer yourself or be able to partner with one who can develop the algorithm and repackage existing solutions from diet management programs. Second, it's best if you yourself have children, are active in the school PTA activities, and have good relationship with the school principal and local politicians. Third, you need to know a good local caterer to work with you in the beginning.