You can start counting your chickens!


<! -- end rating-indicator-->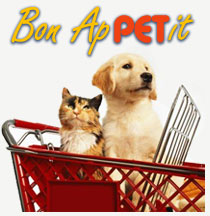 Startup Concept Summary
This concept addresses increasing interest in pet care and pet health of >100 million pet owners in the US
Establish the strong brand and trademark of fresh food for pets
Start from a few own store initiatives to test the concept
Develop a business formula to bring the franchise operation a success
Raise a VC money to roll out and establish the brand
If Jamba Juice can go IPO with smoothie, why not this one?
Background of This Startup Idea
My friend has two most adorable kitties, Winston and Miele. I have never before seen beautiful kitties with such perfectly smooth, shiny, and strong fur. My friend's secret is that she feeds her kitties with home cooked meals consisting of only organic ingredients from Whole Foods. She actually uses cookbooks for pets, and alternates her menu with different kinds of meat, fish, and grains, along with egg shells and fish oil for nutrients. She cooks a week's worth and put her concoction into 14 small 8 ounce containers (leftover from her own visit to a grocery store take-out stand), and freezes it. When it's time to serve, she melts each packet into a bowl. Purrrrrrrr!
One time, my friend got too busy that she had to return to providing kitties with plain 'ol processed cat food. A month later, her kitties became easily irritated and their fur became oily and loose. So, my friend went back to her cooking regimen. A week or two later, her kitties regained their silken fur and spirits. It makes sense. Healthier foods mean healthier pets.
I looked up pet cookbooks on Amazon. There are more than 40 of them, not limited to the ones I sampled here.... wow…
Whole Pet Diet: Eight Weeks to Great Health for Dogs And Cats
Home-Prepared Dog & Cat Diets: the Healthful Alternative
Better Food for Dogs: A Complete Cookbook and Nutrition Guide
The Kitty-Cat Cookbook: Special-Occasion Recipes to Brighten Your Cat's Life
People are crazy about their pets these days. They even buy
sofas and beds
for their pets. Since feeding your pet is a daily activity, I thought there must be some opportunity here for the entrepreneur.
Most people would not have time to cook for their pets. In fact, one of the customer reviewers on Amazon wrote "I barely have time to cook for my husband and myself, so there's no way I'm going to spend what's left of my free time making chicken stew for my dog." She went on to say, however, that she realized it important for her pets to eat healthier food.
When I was being lazy picking up my dinner from the grocery store food bar, I thought why not food bar for pets?
Suggested Business Model of This Startup Idea
1) Branding and marketing driven
Of course, you may start this business by setting up a small store or by supplying products to local grocery stores or pet stores. But at the end, I think, unfortunately this is a marketing play, with a good size of budget. The concept of feeding pets with fresh food is not a known concept, and you first need to communicate and create needs. You need to invest in the awareness creation to make people stop by and look for, otherwise, you will be buried among all other shopping needs of people. For some tips of creating brand awareness, please also refer to another article "Is your marketing message on target?"
I have not been able to come up with a good brand name, so I will leave it to your creativity. Something like Bon apPETit?

2) Franchising
If you could create a brand awareness, franchise is the way to mitigate the challenge of finding the right location and space to develop a network, hence, a scale. To operate a franchise, you need to be able to offer your franchisees:
Established and proven trademark
A formula of doing business (recipe, equipment, protocol, pricing, all the supplies)
Support in site selection, lease negotiation, training, and mentoring
Support in quality control, regulatory approval and troubleshooting
For a basic understanding of franchise operations, here is
Wiki on franchising
.
3) Good menu that enhances the brand and pleases pets
Secret success factor is the menu. The reality is that you need to compete with incumbent canned or dry pet food. Your menu has to be special, healthy, appealing to pets, and affordable. Viral marketing is also important, and you want as many pets as possible to provide testimonials.

How to Start This Startup Idea
Step 1 - try out the idea on a small scale
Like for any business, you should try out on a small scale in the local area, just to learn how it could work. You can even cook up different kinds of food, bring them to the nearby SPCA, and have them test your food to see what works and what does not. You can even ask a local grocery store to allow you to have a food stand with your pet food as a pilot. Or you can put up your stand with special dog eats in the local park during the weekend, to see the reaction of people. (It is September, you still have a chance, before the winter comes!!)

Step 2 - develop your business formula in details
Once you learn from your small pilot, you need to develop your business formula in details. You should do it in the very rigorous manner, from branding guidelines, every supply, menu, cooking guidelines, pricing, labeling, marketing plans, training manuals, site guidelines, etc.

Step 3 - set up your own stores
Following your own guidelines, you should set up own stores first in the high traffic area to further test your business formula. Maybe, at this point, a TV show like CNBC Big Idea Donny Deutsch show may help you to create awareness on your business?

Step 4 - large scale roll out
I think there's nothing wrong at this stage to go out and raise a big capital from VCs to roll out your idea. You may want to look into the following VC who brought a success to a company like Jamba Juice.
Benchmark Capital - in addition to Jamba Juice, they have invested in players like 1-800-Flowers, Potbelly, Nordstrom
Unfortunately, Phillips-Smith-Machens Venture Partners has closed its fund, but it invested in both Jamba Juice and PetSmart in the past
Potential Financial Rewards of This Startup Idea
If you would do it well, the possibility is immense. According to American Pet Products Manufacturers Association (APPMA) 2005-2006 National Pet Owners Survey,
Dogs:
There are approximately 73 million owned dogs in the United States
Thirty-nine percent of U.S. households own at least one dog
Twenty-five percent of owners own two dogs
Cats:
There are approximately 90 million owned cats in the United States
Thirty-four percent of U.S. households (or 37.7 million) own at least one cat
Fifty percent of owners own more than one cat
Just by capturing 1 million of pet owners, who might spend $100 a year on your products, that adds up to $100M revenues a year. And once you start building your brand, the opportunity is immense, e.g. frozen pet foods, pet cafe, and of course, you can reverse enter the canned food category with your brand as well.
Jamba Juice's recently had it's IPO and now has an enterprise value of $300M. That idea was based on squeezing fruits and natural ingredients into a smoothie. I can't necessarily say that a healthy pet food bar will have greater demand than a smoothie franchise, but I do believe that if you market pet food bars wisely, you do have a chance for an IPO yourself.

Who Should Pursue This Startup Idea?
Of course, if you have been in the retail business or franchising business, that helps. But I think anyone who loves pets has the enthusiasm to start this.
Why am I not doing this myself? Actually, after writing this article, I am quite excited! If my current venture initiative does not fly, I may pick this idea up. Let's see how the readers rate this idea.