Plain 'ol egg -- average opportunity


<! -- end rating-indicator-->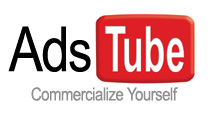 Aren't internet banner ads and Ad Sense blurbs boring? Isn't YouTube and "viral videos" a lot more exciting to watch? So, let's reinvent the world of advertising, especially online advertising, by introducing AdsTube:
Startup Concept Summary
AdsTube is a website where branding companies and consumers meet together to create, select, and promote video commercials on the internet.

Sponsoring branding companies provide their own video commercials, and also complete a full profile and branding specifications as a "participating company"
Consumers then also post into AdsTube their homemade commercial video creations for such participating companies.
Viewer ratings posted in the portal help companies determine which videos to designate as one of their "official" affiliate program commercials.
Any blogger or webmaster who embeds an "official" affiliate commercials into their own blog and website can earn pay-per-view compensation.
The consumers who created the "official" affiliate commercial earns additional commission based on the number of video views.
Now, bloggers can incorporate video commercials into their blogs to earn video ad revenues and entertain their blog readers. Create a winning commercial video to make even more.
How To Start This Idea?
1) Patent battle with Google
First, you must check if Google or some other big kahuna has a patent on this idea. I did a quick patent search and got overwhelmed by the huge list of all sorts of patents. I got dizzy with data-overload, and decided not to dig any further to see if the patent has been taken. Please consult with a patent lawyer. If you can get a patent on this, Google will be knocking on your door soon. So, hurry!

2) Portal infrastructure development
Basically, here's what you need to do:

Build a YouTube like video portal.
Incorporate into each video a code that will track viewership.
Create a sweet consumer interface.
Create a professional interface for branding companies to fully manage videos they create, as well as manage and select "official" affiliate videos created by consumers.

I am sure you can find a long list of "Web 2.0" (or perhaps, "3.0") software engineers in the Silicon Valley, CA and Redmond, WA, to help you.
3) Legal clearance and corporate customer development
It is illegal to publish a commercial using the trademarks owned by other companies without their legal consent. So your portal needs to educate consumers that they are only allowed to post commercials for participating companies who signed up as members of your portal. You should also warn your creative consumers that all commercials that are created for non-member companies will be deleted from the system.
At the same time, you need to develop your corporate customers. If you make the portal open to any company who voluntarily signs up, I have a hunch you can actually get quite a lot of medium-sized companies, in addition to some traditional players. Medium-sized companies normally cannot pay for TV commercial spots. Hence, they may see your portal as a golden opportunity to leverage the creative help of consumer videographers to help advertise their business in the blogsphere.

4) Viral marketing to consumers
To promote your business to bloggers, invite a well-kwown, "high authority" blogger like Problogger to try the service, and write about it. If he does, you've already got enough visibility get a lot of users to create and implement videos on their blogs. Just in case you are not familiar with Problogger, Darren Rowse is a guru of blogging, who shares hundreds of tips and tactics on how make money through blogging. As soon as he gives a tip, other up to 15,000 of his readers immediately implement the tip on their own blogs.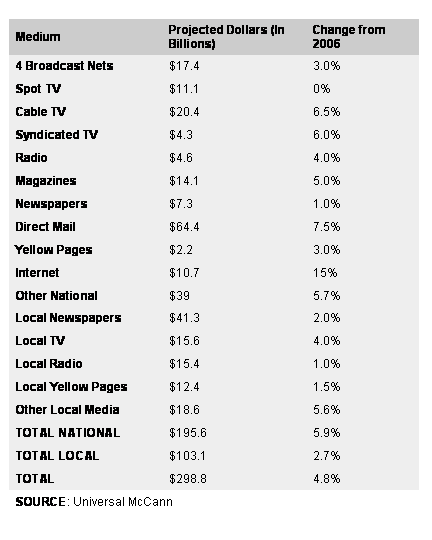 Attracting commercial creators will require a bit more effort. You can try to create some buzz and viral marketing by introducing fun factors like consumer ratings, reviews, and competition, and just the idea of making lots of money through creating their own video ads. If you land an interview with Techcrunch, you'll instantly catch the eye of half million of subscribers to that blog, including lots of venture capitalists, businesses, and the like. Anyone who is into Web 2.0 reads this blog. Get featured, and you'll be known.

Potential Financial Rewards of This Startup Idea
With billions and billions already spent on TV advertisement, and fast growth in internet ad spending, this startup idea may potentially reap robust financial rewards. If you can become "just" a $1 billion dollar company, might you be satisfied? The convergence of TV and PC is already happening. With true consumer-driven multimedia internet, will come consumer-driven advertising as well.
Remember, the patent is your golden ticket. If you cannot claim the patent, sorry. Google will feel motivation to implement this quickly, since they still feel the need to monetize the huge goodwill they already paid for their $1.65 billion acquisition of YouTube in October 2006. If you can get the patent, maybe you can consider the $1.65 billion dollar acquisition small fry compared what they might pay you for your new portal.

Who Should Pursue This Startup Idea
Anyone who is currently working at Google, Microsoft, and Yahoo, and wants to quit to start this business idea. I have met Microsoft software engineers who are trying to start a Web 2.0 startup in my own neighborhood in the Seattle area. Perhaps, I should tell them about how they can join the ranks of dear old Bill with this idea. What do you think?