Service & Retail
Great! The idea has legs!



<! -- end rating-indicator-->

Imagine re-inventing the fast-food industry with a healthy theme?
The fast-food industry generates $142 billion in sales each year (2006), and is represented by McDonald's, Burger King, Pizza Hut, Taco Bell, Subway, and so on. With a social trend in emphasizing healthier diets, many fast food chains have increased their menu options to include healthy choices such as salads and fruits.
How about creating a new fast-food brand that focuses 100% on providing customers with burgers that are both healthy and tasty?
Plain 'ol egg -- average opportunity


<! -- end rating-indicator-->

Obesity among children is a huge issue in the US. What is its cause? The answer is simple. They are not eating right at home and at school.
This week's new startup idea focuses on elementary school lunch nutrition management and education services. With a scientifically constructed approach, this startup will help reduce chronic health issues among children, by assessing the situation before and after the school switches their approach to their lunch menu.
This is a complicated start-up idea because it requires solid knowledge of nutrition, food management, and involvement with local leaders and government. Please provide your ideas, as well, to help solve this growing health issue.
Great! The idea has legs!



<! -- end rating-indicator-->

This new startup concept will save senior business managers time, and perhaps even their jobs.
When no other help is available, senior managers can contact Management Help Desk for quick questions that can be resolved by a short phone call or a day of analytical work. In a nutshell, the Management Help Desk includes:
Phone help desk, where managers can access experts to bounce around ideas or ask basic questions
Online help desk, where managers can request quick analytical reports with a 48-hour turnaround
Rates based on the type or number questions, or the lengths of calls
The implementation of this concept is straight-forward. Please read my full-post and rate this idea.
You can start counting your chickens!


<! -- end rating-indicator-->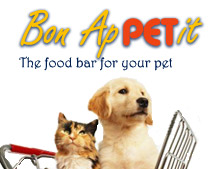 Today, we love doggies and kitties more than ever, and treat them like we treat ourselves. Take a look around. There are now stores that specialize on selling clothes for pets. There are even stores that sell sofas for pets. Pay attention to TV commercials, and you see growing number of them advertising organic pet food. So I ask, why not also fresh food bar for your pets, as you yourself like the salad bars, buffets, and delis? Imagine taking your doggie on a shopping spree . . . No, I'm talking about for your pooch! Let her taste a few delicious morsels here and there, and then let her pick a few "to go". Or, should I say, "Let's put one in the doggie bag for ya, buddy".
This pet food bar, Bon apPETit, can be a booth in grocery store, an independent store on a busy street, or even a stand in the park where people take their doggies. You will run the franchise operation by supplying, branding, marketing, as well as developing the ingredients, operational equipment, and protocol for your franchisees. Addressing >100 million pet owners in the US, your dream of IPO may not be entirely unrealistic. Please read my full post for more details.