Home & Garden
Plain 'ol egg -- average opportunity


<! -- end rating-indicator-->

It's late autumn and it's your last chance to rake leaves from your yard before the snow arrives. Leaves have piled up in your yard and rain has already soaked them heavily. Without a super powered leaf blower and vacuum, it's pretty tough to get the damp heavy leaves into the trash bin. What a pain in the neck . . . or should I say pain in the back!
In searching for a solution, I stumbled upon the Lawn Funnel for Plastic Bags. This is a great idea.
But what about something like this for the yard trash bin? After all, in many districts, including my own in the Seattle area, we're required to put the leaves into trash bins if we want the city's garbage management to haul them away.
So, this week's startup idea is the Yard Trash Bin Funnel, an idea you can literally start in your garage.
Plain 'ol egg -- average opportunity


<! -- end rating-indicator-->

Chocolate is the king of sweets. Take a look around and you find so many kinds of chocolates, from low quality ones to high quality ones, and from 75% cacao chocolate bars to truffles.
The movie "Charlie and Chocolate Factory" has stirred the imagination of magical process of how chocolate is manufactured and sent to your pallet.
The question is, can we make it at home? Actually, you can. You can make chocolate at home like you can make ice cream, and bread, or brew fresh expresso. The only difference is that there's no simple automatic "chocolate maker" as there are bread makers, ice cream makers, and expresso machines.
This weeks' new startup idea is the commercialized home chocolate maker and supplies, which will target consumers during the holiday gifts season. Want your Golden Ticket?
Great! The idea has legs!



<! -- end rating-indicator-->

"Trick or treat, smell my feet, give me something good to eat!" Don't mind the "feet" part of this rhyme for now, but let's do give the kids something good to eat this coming Halloween. But what's "good"?

As a health food freak, I don't like the idea of loading kids with Hershey's chocolate bars or Kit-Kat bars (though they indeed are yummy). At the same time, I don't want to see disappointed faces when I give out crackers and fruits. So this year, I am thinking about the well-proven business idea called repackaging.
Trick'em with healthy snacks and treat'em with imagination.
Let's see if this article inspires you (or tricks you) into starting a new home business that may have legs.
Plain 'ol egg -- average opportunity


<! -- end rating-indicator-->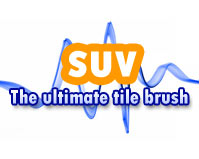 If you can name one place in your home where it's difficult to clean and gets mildew regularly, where would it be? The answer for me are my shower tiles. I keep an old toothbrush in the shower to scrub the spots. If it gets too bad, I take out some Tilex to kill the bacteria, but hate the fuss of using chemicals.
One day I was looking at one of my favorite products found in my bathroom, the Sonicare toothbrush. The company had also recently launched a cool looking UV brush head sterilizer. I thought, what if we had a big sonic vibrating brush to scrub my bathroom tiles that could also beam out UV light to kill the bacteria?
So here is my new concept, SUV: The Ultimate Shower Tile Brush. If you are curious, please read my full post.
Plain 'ol egg -- average opportunity


<! -- end rating-indicator-->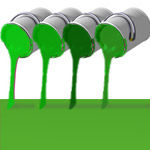 I've had it! I do not want to buy anymore paint! I have already tried three shades of green paint on my living room wall, and have spent $8 for each 32oz can, for a total of $24. And I still can not find the right shade that works in the room. And I searched high and low for smaller paint samplers at my nearest Home Depot store, but none were to be found. Only Behr sells 8 oz. samples, but online for $7, and they add a whopping shipping cost of $8 on top! With only the paper strips printed in shades of "Serengeti Green", "Zen Mist" and "Apple Green", there's not much hope for really finding the right color match.
Hence, I introduce the new business concept of Wall Paint Sampler Set, which allows you to try out different paints on your wall.
Someone, please implement this idea, I do not want to buy anymore big cans of new paint to find out they do not work on my wall! If you think you may be kind enough to try this, please see my full post.