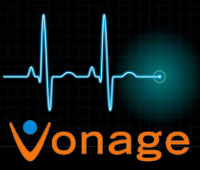 Whether or not your small business uses Vonage, dim news of the troubled internet phone company is a wake up call for all of us to reexamine the stability of all our service providers, especially those based on the ever-changing internet.
In case you haven't heard, Vonage is sinking fast, after losing its second patent infringement lawsuit in a single year. If you're a Vonage customer, it may be time to jump ship because your business phone number may not float for long.
If you're not a Vonage customer, it still no time for you to kick back to sip tequilas at the beach.
Have you recently checked to see if your discount web hosting service provider may be going belly up sometime soon? How safe is your domain name at your current registrar? If you've got electronic fax, how do you feel about losing ownership of your fax number?
Periodically monitoring the stability of your service providers will save you and your small business from headaches and potential catastrophes.
Earlier this year, SunRocket, another popular internet-telephone company, cut all services with less than 24 hours' notice to customers, after it suddenly announced it had gone bankrupt. Thousands of abandoned customers lost phone service for days without means to transition their number to another company.
Also take the saga of 1PlanHost.com, the king of web service disasters in my book. This web hosting company had a cult-like following of loyal users for years. However, in April 2005, after its acquisition by WebHostingPlus.com, all services went to hell. Websites hosted by 1PlanHost stopped working, email became unreliable, databases got lost, and online shopping carts crashed. Worst yet, customer service turned off its helpdesk, making it impossible for some customers to move their embattled websites to a new hosting service. Incidentally, WebHostingPlus is now defunct due to numerous lawsuits against the company.
If your small business depends on providing reliable services to your customers, you owe it to yourself and your customers to make sure your own service providers got life in them.

See more practical business tips.