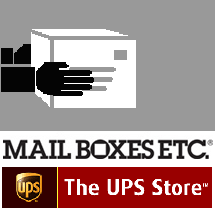 What do UPS Stores, Mail Boxes Etc., and other mailbox services have in common? They can be an invaluable backend partner for your small or home business, especially during crunch time.
A couple years ago, I decided to set up a mailbox at a UPS Store for my business. Today, I still think it was one of the best cheap investments I've ever made, and I constantly wonder how I could have gone without it earlier.
What are Mailbox Services?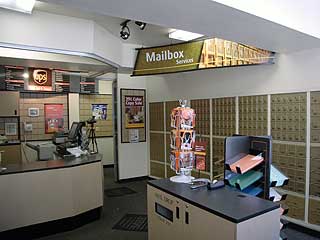 Briefly, mailbox services allow you to set up a mailbox at their premises so that you can receive and ship packages, along with a number other benefits. Mailbox services generally provide 24-hour secure access to your mailbox so you can pick up mail and packages at a time convenient to you. The cost is about $175 to $300 per year, depending on the size of the box. (Regardless of the size of the box, you can receive packages of any size.)
Key Advantages
Physical address. Unlike a post office boxes (P.O Box), the official address of your box is considered a real, physical address. The distinction is critical, since couriers such as Fedex, UPS, DHL, and freight forwarders all require a physical address in order to deliver goods.

Never miss important packages. You may wonder why you would need a special mailbox to receive goods if you can just receive them your business office or your home office. The answer is simple. With limited staff, you may not always be available to receive critical packages.

Got a shipment of goods coming from China while you on at a sale call? No problem, your package will be received at your mailbox service and securely waiting for you. You'll even get a phone or email notification from the service that our packages have arrived.

Look bigger or more professional. Having a physical address provides the second advantage of giving your business a more professional image. What sounds better, 8342 Twin Dolphin Lane, or 500 Main Street #300? If you choose your mailbox service wisely, you can find a great sounding address.

Get freedom to travel so you can build your business. Register for forwarding services, and you'll be able to have the mailbox service send mail and packages to a different address with just a phone call. UPS Stores forward mail and packages for only the cost of shipping.

At one point in my business, I had found myself traveling back and forth between Seattle and San Francisco for a period of three months. I set up two UPS Store accounts and had half my inventory sent to San Francisco and half remain in Seattle. I was able run my business seamlessly, with no loss of service to my customers.

Backup address. If you ever need to move your business office, you can feel rest assured that you physical mailing remains the same. Your move goes completely unnoticed by your customers and suppliers.

Personal Security for Home Businesses. In this day in age, it's unfortunate but true that it's a good idea to keep your home address separate from your business address. You never know what a crazy customer might do when they get upset.
Some Tips on Choosing a MailBox Service
Go with a national franchise, i.e. UPS Stores, if possible. They have an well-established protocol for handling packages, and make it easy to forward mail to other franchise locations as needed.
Consider the physical address of the mailbox service. Many national mailbox services have multiple locations within close proximity of eachother, especially in larger U.S. cities.
Make sure the premises you choose has 24-hour secure access. While most do, it's not always the case.
Look for ample parking space, so it's easy for you to drop in and out as needed.
Choose the size of your box wisely. I prefer the small box, since my UPS Store will simply stash my mail and packages in a cardboard box if my physical box overflows. Make sure that's the case at your service provider as well, and get the right size the first time round. If you need to change box size later, you'll run the trouble of having to notify all your customers and suppliers of the change.
Just Do It
I cannot recommend more the need to use a mailbox service, especially if you run a home business or a sole proprietorship. Having one is like have extra support staff in your shipping and receiving department, and will give you much more flexibility to manage your time and business. Once you have one, I think you'll be like me, and really wonder how could have ever done without it.

See more practical business tips.