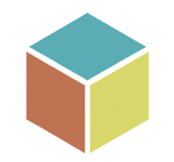 Whenever I watch The Big Idea with Donny Deutsch on CNBC, I can't help but notice that virtually all entrepreneurs whom Donny Deutsch interviews end up talking about how they struggled but ultimately managed to get their new product into the mass retail channel.
Getting into the mass retail channel gives your product and brand prime-time visibility to the consumer, and hence the potential for your small business to become big business.
However, getting the mass retailer to notice, accept, and keep your product can present a real challenge to small business owners. Often you send your products and presentations to retailer only to never hear so much as a reply. Other times, the retailer may respond, meet with you, and even decide to stock your product. Even so, however, your joy of success may last only few months, as the retailer later decides to de-list your product.
In a series of six articles over the next few weeks, I would like to cover the basics of getting products from your small business into mass retailers, and staying there.
The Tips
See more practical business tips.