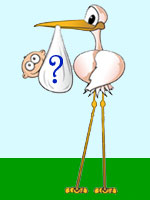 The first task we tend to do when creating a new startup idea is to decide upon its company name. With a name, you feel the business is real and that you can finally start talking about it.
Choosing the right name can help potential customers find you, identify with you, and thus buy from you.
On the flip side of the coin, starting with the wrong name can cost you in the long term. Choosing the wrong name can mean the loss of previously attained page rank status on search engines, confusion among yours suppliers, and ultimately the loss of customers.

Good and Bad Names for Small Businesses
You can't know for sure what your new business will later become. So, be diligent when choosing your initial name.
Suppose, for example, you and I were to start a franchise business that gives dog owners a way to offer their beloved canine friends with fresh, organic food through park kiosks. We might be tempted to name the business Park Side Doggie Bags, or something like that.
However, say our business grows over the next two years, but we're still unable to reach the critical mass needed. We might decide then to expand our business to include providing gourmet, organic food for cats, as well.
We'd have a problem. We would have already created our brand equity around dogs, let alone filed incorporation papers for Park Side Doggie Bags, Inc, and even created a popular website called ParkSideDoggieBags.com that ranks high on search engines. You can be sure our frisky little feline friends and their owners wouldn't purr over the idea of getting "doggie bags". We'd be stuck.
Now, suppose we had instead started with the name such as Bon ApPETit (see my article on this startup idea)? The name suggests "good eats" for pets, dogs, cats, birds, and, well, those in Noah's Ark. The sky is the limit.
Lesson learned:

Avoid names that you may find restrictive to your company growth.

Instead, choose a somewhat descriptive name that can accommodate multiple propositions.
Focus on the core experience of end-user or purchaser ("good eats" for pets), rather than on the exact technical approach ("food for dogs near the park")
Finding a Winning Name
Many experts would advise that a small business can not afford imaginative, non-descriptive names, and should stick with semi-descriptive names.


Imaginative Names. Some experts say non-descriptive names such as Nike, IKEA, and Haagen-Daz are reserved only for those with big marketing budgets or other form of clout. Without a big budget, they say you cannot communicate to your target customer what your business offers.

I think it actually all depends on the nature of your business. If you believe that your proposition has a huge potential to become a big company quickly or a way to spread the news easily on a shoestring budget, then it may be okay to use a non-descriptive name. After all Nike, IKEA, and Haagen-Daz, and even Google had to start small at some point, right?

Semi-Descriptive Names. Descriptive names optimally help potential customers find you easily. However, purely descriptive names, i.e. "Dog Food, Inc." are not unique, exciting, nor trademarkable in many cases.

So, the most common alternative naming method is to combine words or word fragments to create the name, e.g. Quickbooks, iPhone, Microsoft, FaceBook, YouTube, etc. You can trademark the name and create a unique identify for your company.
Remember to Think About Your Domain name
Lastly, the internet is one of the biggest marketing tools for a small business these days. Your internet domain name will likely be your business name.
So, it's critical that your business name is short, easy to spell, and, possibly well positioned for search engine optimization on key words.
Hence, again, somewhat descriptive names are more helpful to small businesses.

Summary
Let's recap. Good names for small businesses should:

Address core customer needs, not the technical approach

Support multiple propositions

Descriptive but exciting through the combination of words

Stay short, easy to spell, memorable

Be search term friendly
Additional Resources
I found the following two articles insightful:

See more practical business tips.